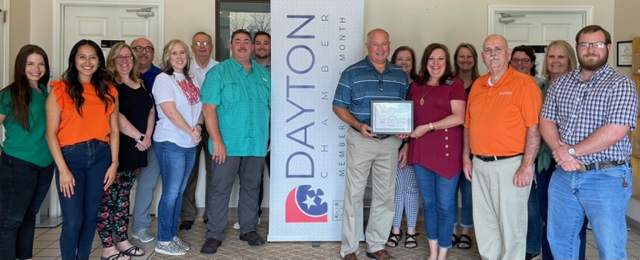 05 Jul

Dayton Chamber Member of the Month

Vet and Kids has been a Dayton Chamber member almost since the beginning when they started their non-profit organization in 2019. Vets and Kids came about when dedicated Rhea County Bus Drivers became aware just how many children were unable to attend the always anticipated, 8th grade Washington DC trip because of the cost. After the decision to form this organization some of the drivers were surprised at the difficulty involved in raising money, but also at the willingness of people who wanted to support the cause. The absolute best thing is the smiles on the faces of those children when they find out their trip has been funded. To deny a child in the 8th grade the opportunity to visit Washington DC, the most beautiful city of the greatest nation in the world just did not sit right with the drivers. The bus drivers want these children to see the memorials, the Capital Building, the shrines and museums. These children get to see the busts of Davy Crockett and William Jennings Bryan from Tennessee in the Capital Building. They believe this can be a tremendous motivator for children to go as far in life as they can.

Currently, there are 30+ volunteers helping with Vets and Kids. They spend their time fund raising and brainstorming ideas for fund raising. 

If you are interested in donating or would like more information about Vents and Kids, feel free to call 423-505-6689 or e-mail dennisroddy53@gmail.com.